Vital members of our ministry and service teams, our senior adults are active on a daily basis here in the church building and around their communities.
Senior Adult Bible Study, Room 105 * Not meeting during the winter months

Tuesday mornings bring the opportunity to meet together for prayer, Bible study, and fellowship.  Transportation is available for those who need it and carpooling is encouraged.  Most weeks this group stays together for a quick and inexpensive lunch out.  We start promptly at 10:30 am and we'd love to have you join us!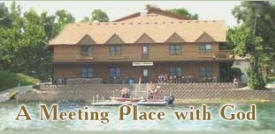 Young At Heart, Spring and Fall Retreats
Twice a year Camp Lebanon in Upsala, MN hosts our seniors (and several hundred others) for a day-long retreat.  Hymn sings, special speakers, camp's famous home cooking, pontoon rides, nature walks, and coffee social hours are all included…and all for FREE!  We carpool in the church vans so you don't have to drive if you don't want to.  Check here in May and September for specific dates and times.
If you have any questions, please contact the church office at 763-544-1141, or send us an email (please put "For Seniors" in the subject line).